Writing prompt: February 30
The John Marsden and Hachette Australia Prize for Young Writers is currently accepting submissions and so, in keeping with that, I've been turning to John Marsden's book on writing to see what he thinks on the subject of short stories. Today I found a writing prompt that immediately made my head explode with ideas, so I thought I'd share it here and hope all your heads exploded too:
February 30.
That's it. That's the writing prompt! It made me think about what could happen on a day that didn't actually exist, or what it EVEN MEANS to write about a day in our world that also doesn't appear on our calendar. I don't know. Do you see what I mean re: head exploding!?!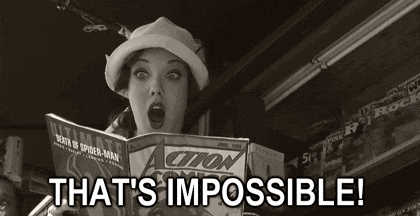 I'm hoping this might inspire all you sci-fi fiends out there. Or, it might not even be science fiction – it might just be a day in the world-as-know-it, on a day-as-we-don't-know-it. You could use 'February 30' as a springboard for impossible things – like impossible love.
If this inspires you, please share us a link to your story in the comments!