Inky Awards: two weeks left to vote
ONLY TWO WEEKS TO GO!
That's right, you've only got two more weeks to get your vote in for the 2018 Inky Awards. All you have to do is follow this link to vote online. Voting is super easy and super important — a single vote could swing the result!
PLUS you can go in the draw to win ALL TWENTY longlisted titles!  So many amazing books! We want to give them all awards, and shower all the authors with praise and prizes (but then hurry them back into their offices to write more books for us to devour).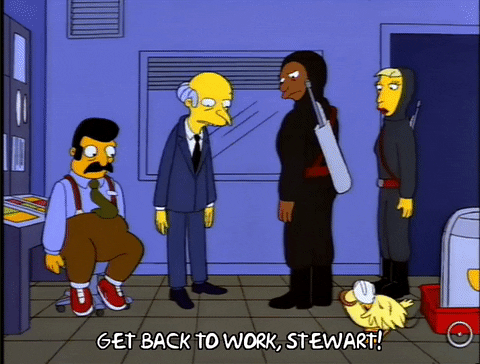 If you haven't had a chance to read all the shortlisted books yet, never fear! Heaps of people have been blogging about their favourites, writing insightful and incisive reviews and responses.
eriinfisher has written a love/hate letter to A.S. King, author of Still Life With Tornado, thanking/cursing her for creating such a heart-stopping emotional roller-coaster.  Erin has also done some fantastic experimental review writing, creating The Review Chronicles and giving us a blow-by-blow account of her experience reading Take Three Girls .
And if you want to know more about (two of) the brilliant minds behind the book, check out tanzeem's interview with Fiona and Simmone, and find out who their favourite characters are.
Have you read Paper Cranes Don't Fly yet? Here's bookboy with five reasons why you really, really should. You can post your own review, too, we'd love to read it!
wurrook has reviewed In the Dark Spaces, a must-read for any sci-fi die-hards out there. And if you want to write your own space odyssey, check out this writing advice from author Cally Black and don't forget to post your new work here so we can read and enjoy it!
We love to see people making new connections and having ~robust literary discussions~ in our community. So it was very exciting to read bookwithbane and eriinfisher's discussion about Warcross. They had a few disagreements, but I think we can all agree that we'd like to read more Q+As about books, please!
If you need another perspective on Warcross, orora has also penned an excellent review, using his expertise as a gamer to weigh up the pros and cons of Marie Lu's novel.
Speaking of pros and cons, serendipity has put together a comprehensive list of all the things she loved and loathed about A Gentleman's Guide to Vice & Virtue. (Also, check out her amazing feminist reviews of other YA novels).
Angie Thomas' The Hate U Give is full of memorable characters, but also some pretty  challenging, difficult themes. Be sure to check out wurrook and hermione's very thoughtful, considerate responses to this hard-hitting book.
And, most recently, Inky Shadow Judge rexrooster has posted two excellent reviews of longlisted books: Beautiful Mess and The Gentleman's Guide to Vice & Virtue.
How many of the shortlisted books have you read? Have some ~thoughts~ or ~feelings~ you need to get out? Write a review or a response, we want to hear from you!
Tags
authors
,
books
,
creativewriting
,
excited
,
goldinky
,
inkyawards
,
inkyjudge
,
interview
,
review
,
silverinky
,
writing